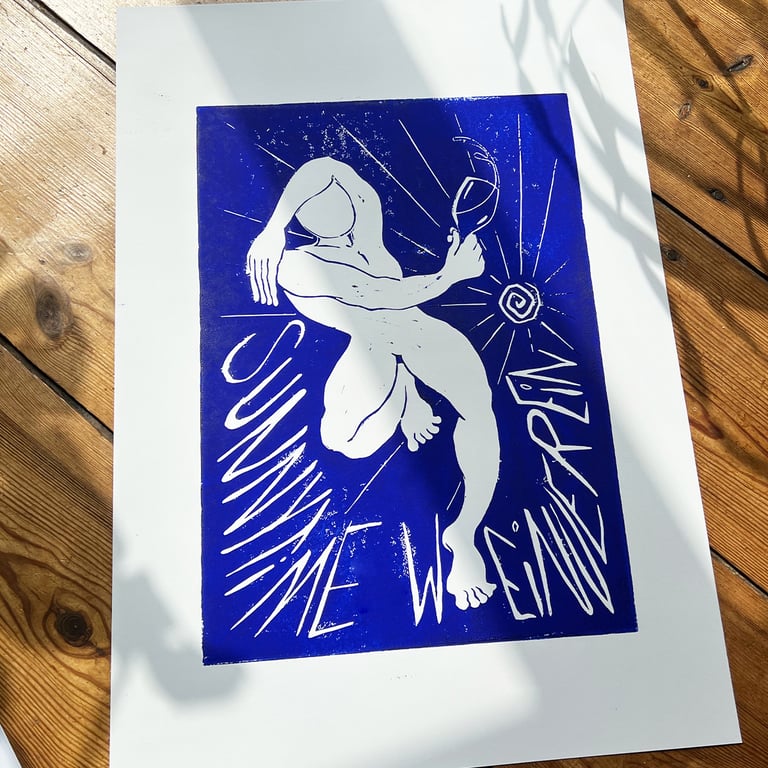 Sunnytime Weinverein Blue
Ultramarine blue lino print on 240GSM art paper
The print itself 30x21cm, with a border ranging between 2-4cm around depending on the print placement and where it was cut.
Some prints have been left whole on A2 paper as they were centred upon printing. If you would prefer one of these, please email me at tessacurran[email protected] because I will have to get bigger shipping options!
Please note that each print is unique and the texture and grain will differ across all.